United States Supreme Court Reverses the 11th Circuit Denying Strip Off For Underwater Junior Mortgage Liens in Chapter 7 Bankruptcies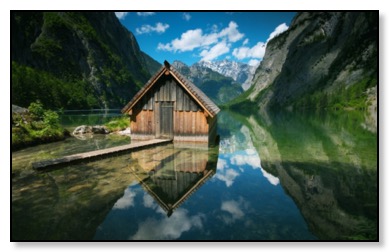 Authored by James V. Block

On June 1, 2015, the United States Supreme Court in Bank of America v. Caulkett 135 S.Ct. 1995 (2015) reversed the Court of Appeals for the Eleventh Circuit's decisions in two bankruptcy cases, In re David Caulkett and In re Edelmiro Toledo–Cardona. In those cases, the Eleventh Circuit held that "[A] wholly unsecured junior lien...is voidable under section 506(d) [in a chapter 7 bankruptcy]." Each debtor had two mortgage liens on their respective homes, but the amount of the senior mortgage lien was greater than each home's current market value. This made the each bank's junior mortgage liens completely underwater.

The debtors filed a chapter 7 bankruptcy and moved to strip off the junior mortgage liens under Section 506(d) of the Bankruptcy Code. Section 506(d) states "To the extent that a lien secures a claim against the debtor that is not an allowed secured claim, such lien is void."

The Supreme Court, in an opinion delivered by Justice Thomas, acknowledged that "The Code suggests that the Bank's claims are not secured." It noted that "Section 506(a)(1) provides that "[a]n allowed claim of a creditor secured by a lien on property ... is a secured claim to the extent of the value of such creditor's interest in ... such property," and "an unsecured claim to the extent that the value of such creditor's interest ... is less than the amount of such allowed claim." Caulkett at 1999.

The Court explained: "And given that these identical words are later used in the same section of the same Act— § 506(d)—one would think this "presents a classic case for application of the normal rule of statutory construction that identical words used in different parts of the same act are intended to have the same meaning." Under that straightforward reading of the statute, the debtors would be able to void the Bank's claims." Id.

But the Supreme Court noted that the Court already defined what "allowed secured claim" meant in Dewsnup v. Timm, 502 U.S. 410, 112 S.Ct. 773, 116 L.Ed.2d 903 (1992). "...Dewsnup defined the term "secured claim" in § 506(d) to mean a claim supported by a security interest in property, regardless of whether the value of that property would be sufficient to cover the claim." Id. Under this definition, § 506(d)'s function is reduced to "voiding a lien whenever a claim secured by the lien itself has not been allowed." Id.

The Court rejected the debtors' arguments that Dewsnup's policy concerns do not apply in the context of underwater liens explaining that, "it is an insufficient justification for giving the term "secured claim" in § 506(d) a different definition depending on the value of the collateral. We are generally reluctant to give the 'same words a different meaning' when construing statutes." Id. at 2000.

Because of the Caulkett, debtors will not be able to use a chapter 7 bankruptcy filing to strip off a wholly unsecured junior lien. Note that Caulkett does not bar a debtor from filing a chapter 13 bankruptcy and modifying the rights of a wholly unsecured junior lien under Section 1322(b)(2) of the Bankruptcy Code.

If you have financial problems or are considering filing bankruptcy to save your home, make sure you have a bankruptcy attorney review your options.

For more information about this and other bankruptcy law issues, please contact me by email or call at 715-842-2162.

This blog post contains general information regarding public news, matters, and developments in the law. None of the information contained on this blog post is intended as legal advice or opinion relative to specific matters, facts, situations, or issues. Additional facts and information or future developments may affect the subjects addressed and no guarantee is given that the information provided in this blog post is correct, complete, and up-to-date. Consult with an attorney before acting or relying upon any information contained in this blog post.